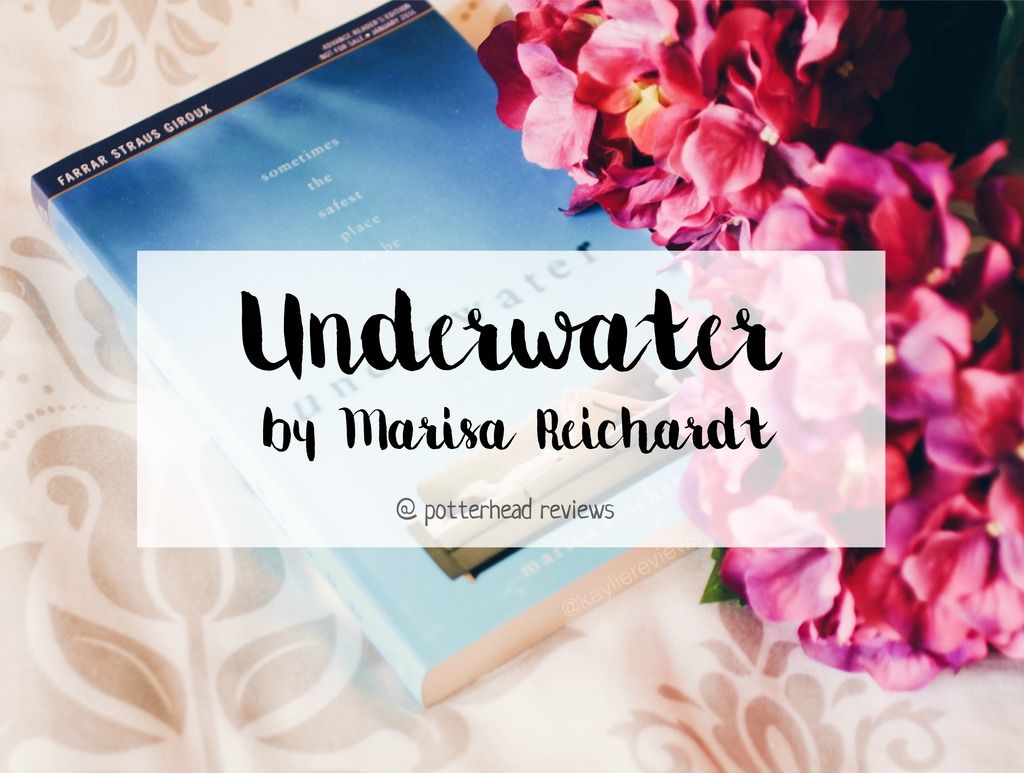 Title:
Underwater
Author:
Marisa Reichardt
Genre: contemporary
Published: January 2016
"Forgiving you will allow me to forgive myself."
Morgan didn't mean to do anything wrong that day. Actually, she meant to do something right. But her kind act inadvertently played a role in a deadly tragedy. In order to move on, Morgan must learn to forgive—first someone who did something that might be unforgivable, and then herself.
But Morgan can't move on. She can't even move beyond the front door of the apartment she shares with her mother and little brother. Morgan feels like she's underwater, unable to surface. Unable to see her friends. Unable to go to school.
When it seems Morgan can't hold her breath any longer, a new boy moves in next door. Evan reminds her of the salty ocean air and the rush she used to get from swimming. He might be just what she needs to help her reconnect with the world outside.
Underwater was one of the books I received through the giveaway that was hosted during the Love-a-Thon. Initially I wasn't too excited about this book but that was only because the cover is just not attractive AT ALL. The other edition of this book, with the girl in the bikini, is much better in my opinion. The synopsis is what convinced me to start reading this book.
Right off the bat I was sucked into the story because there's a lot mystery regarding the fact that the MC does not leave her house, like ever. Also: there's a cute new neighbour involved, who introduces himself very early on in this book. There isn't that big of a cast in this book but I also didn't feel like that was necessary. It's about a girl who doesn't leave her house so obviously she wouldn't meet a lot of people. The only way she met someone new was because he came knocking on her door. I thought the romance in this book was cute but it happened fast. It wasn't instalove - THANK YOU LORD - but the characters didn't have that much interaction before they got together. I didn't like Evan all that much though. I don't know - he got mad at Morgan for no fucking reason and then he kind of lost my interest.
Now, obviously there's a reason why Morgan can't leave her house and it's called PTSD. I think this was my first book to have PTSD as a big aspect of the story, along with psychotherapy. While I feel like the mental illness was portrayed in the right, appropriate way (by which I mean that it wasn't seen as something that should be hidden), I did have my doubts about the therapy. Sometimes I thought it was accurate but other times I thought it wasn't realistic at all.
While I wasn't too big of a fan about a few things in this book, I still enjoyed it a lot. It really deserves a 4 star rating in my opinion. Underwater was a fast and summery contemporary, perfect for this time of year. It's a thin book, so you'll fly through it in no time. I'd definitely recommend it as a pool/beach read. It's about real problems, not typical high school drama, which is refreshing. Don't be fooled by the cover - just pick it up and read it.
---
Have you read Underwater? What were your thoughts?