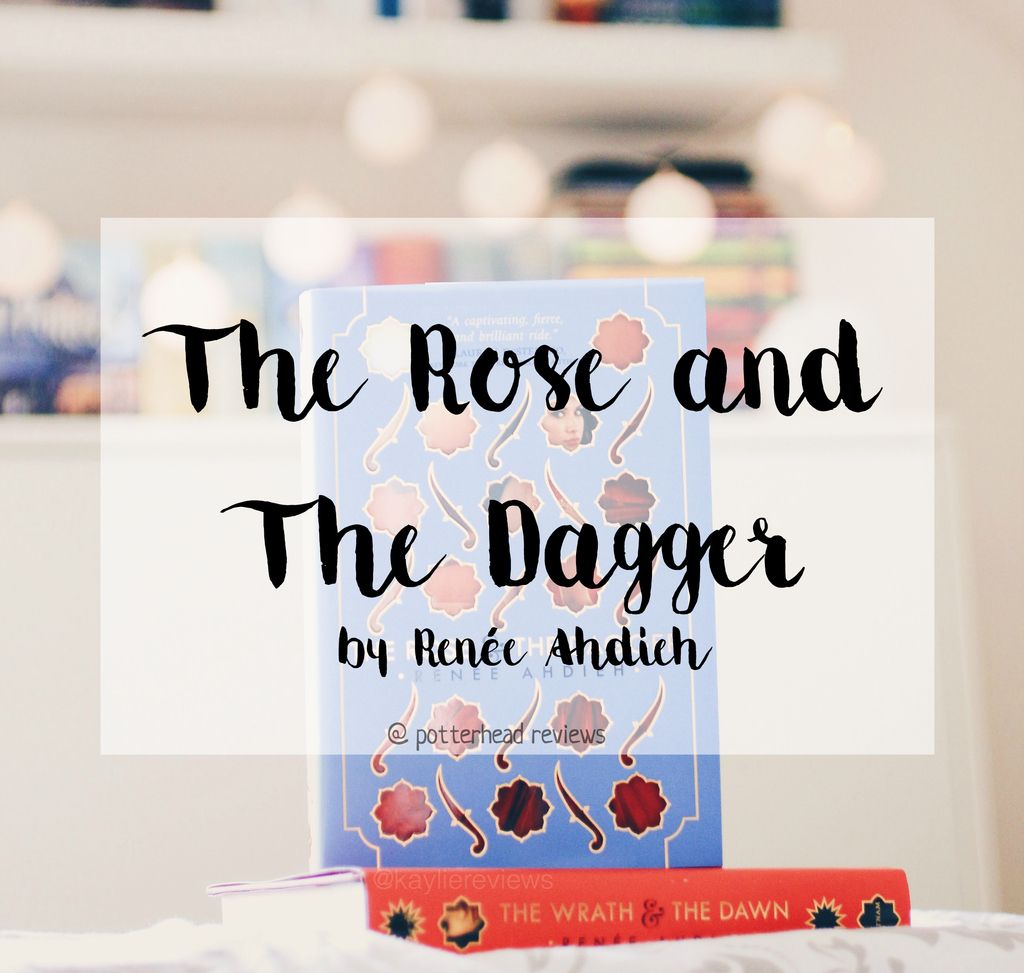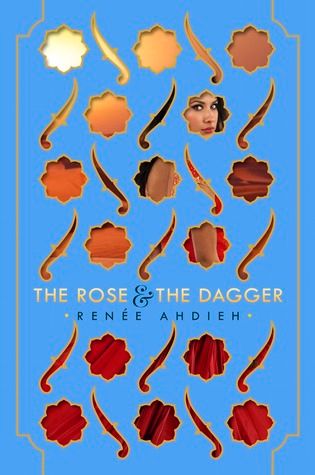 Title:
The Rose and The Dagger
Author:
Renee Ahdieh
Series: The Wrath and The Dawn #2
Genre: fantasy, romance, retelling
Published: April 2016
The darker the sky, the brighter the stars.
In a land on the brink of war, Shahrzad is forced from the arms of her beloved husband, the Caliph of Khorasan. She once thought Khalid a monster—a merciless killer of wives, responsible for immeasurable heartache and pain—but as she unraveled his secrets, she found instead an extraordinary man and a love she could not deny. Still, a curse threatens to keep Shazi and Khalid apart forever.
Now she's reunited with her family, who have found refuge in the desert, where a deadly force is gathering against Khalid—a force set on destroying his empire and commanded by Shazi's spurned childhood sweetheart. Trapped between loyalties to those she loves, the only thing Shazi can do is act. Using the burgeoning magic within her as a guide, she strikes out on her own to end both this terrible curse and the brewing war once and for all. But to do it, she must evade enemies of her own to stay alive.
The saga that began with The Wrath and the Dawn takes its final turn as Shahrzad risks everything to find her way back to her one true love again.
---
---
With The Rose and The Dagger, the Wrath and The Dawn series (duology) comes to an end. I hadn't realised it was a duology and I was a little disappointed to know that the series was already over. TRaTD wrapped up the story nicely though - but I woulnd't say no to more!
As in The Wrath and the Dawn, Sharzad was an amazing female lead. She's so strong and brave. She always knows what to say - I can't help but love her wit. Not only Sharzad but all of the women of this story had a much more important role in The Rose and the Dagger, which I can only applaud. Ahdieh kept the story interesting by adding new ships. Since Sharzad and Khalid are already a thing, we needed other couples to ship and Ahdieh totally understands that.
I liked this book more than the first installment. Maybe because TWATD got so much hype and this book hasn't (yet?). My expectations weren't sky-high and I wouldn't be surprised if that were the reason I was able to enjoy this book more. I have a lot to say about what actually happens in the book, so the non-spoilery bit is going to be ridiculously small SORRY!
---
WARNING: The next part of this review contains spoilers for The Rose and the Dagger. Continue at your own risk or come back if you've read the book.
---
The Rose and the Dagger had some genius plot twists, and y'all know I LOVE PLOT TWISTS. First of all, the whole ordeal with Vikram and Despina confused me big time and at this point I am still not sure what the hell happened there. Can someone tell my why they wanted to leave in such a rush? I thought it was because of the child and because she didn't want to be with Jalal but that obviously wasn't the case.
Because of this match, Jalal and Khalid got into a fight and it broke my heart a little. If Jalal truly trusted Khalid this would never have happened. Anyway. Talking about trust: Tariq came to his senses after a billion years of being an annoying ass and joined Khalid's 'side'. People had to get hurt for that the happen and I can't help but eye-roll here because I JUST DON'T LIKE HIM. I did like Rahim in this book though and I was sad he was the one that got hurt and died. BUT I was not sad Jahandar died. He's a coward, pretending to 'protect' his daughters and doing what's best. Look where that's gotten you, Jahander! The only good thing you've done is use your magic to resurrect Khalid but I still think you're a coward OOPS SORRY NOT SORRY.
The biggest plot twist was absolutely Despina being the daughter of Salim and acting like a spoiled brat. I was shocked to the core and I felt utterly betrayed. I absolutely loved her in TWATD and now she does THIS? SEVEN HELLS was I glad it was a charade. I was seriously hoping it would be because I couldn't give up on her. And obviously JalalxDespina because they were my babies in the first book.
In the end it were the women who put an end to this war, which I think was absolutely fantastic. Earlier on in the book Khalid talks about how he thinks women should be able to rule as well and he freaking made it happen. I love him for that. I also love Renee Ahdieh for that obviously.
Khalid never made a real impression on me but I did like how he thought of Sharzad as a STRONG INDEPENDENT WOMAN unlike some of the other male characters - insert another eye-roll. One thing that annoyed me a little is that every character kept calling Khalid "the boy-king". I don't like it! JUST STOP. He's freaking 18 years old - an adult for gods sake. He is the king. Period. Nothing else.
If the ending wasn't as rushed, I would have given this book a solid 5 stars. Unfortunately I felt like the story needed to be wrapped up and everything was happening super fast. I wouldn't have minded a bigger book if it meant that last part was stretched out a little more. I mean, I understand this book focusses on the romance more than the political intrigue but personally, I like that in fantasy books and in TRATD I missed that. BUT I AIN'T COMPLAINING THOUGH.
---
Have you read The Rose and The Dagger? Let me know what you thought!